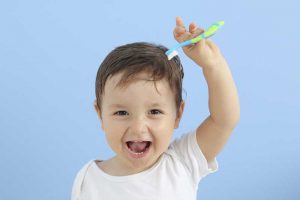 We are part of a specialty that provides the highest quality of care in a fun and caring way. Our authentic commitment to patient care encompasses all aspects of child development with a strong emphasis on prevention and behavior management.
Our team understands the nature of the dental experience to a new child, and we would like to help children and parents make this new experience amenable. We understand parents' concerns and children requests. With this in mind, our services and care are customized for the best interest of every child.
When you visit Piedmont Pediatric Dentistry, your child's oral health is our top priority. Dr. Negron, and our entire team are dedicated to providing you and your child with the personalized, gentle care that your child deserves. We strive to provide a positive experience and a pleasant and interesting visit for your child.
Part of our commitment to serving our patients includes providing information that helps them to make more informed decisions about their child's oral health needs. This website is a resource we hope you'll find both useful and informative.